We have an exclusive collection of road safety slogans & quotes in English for WhatsApp, Facebook Instagram, Twitter, Pinterest.
Road Safety Slogans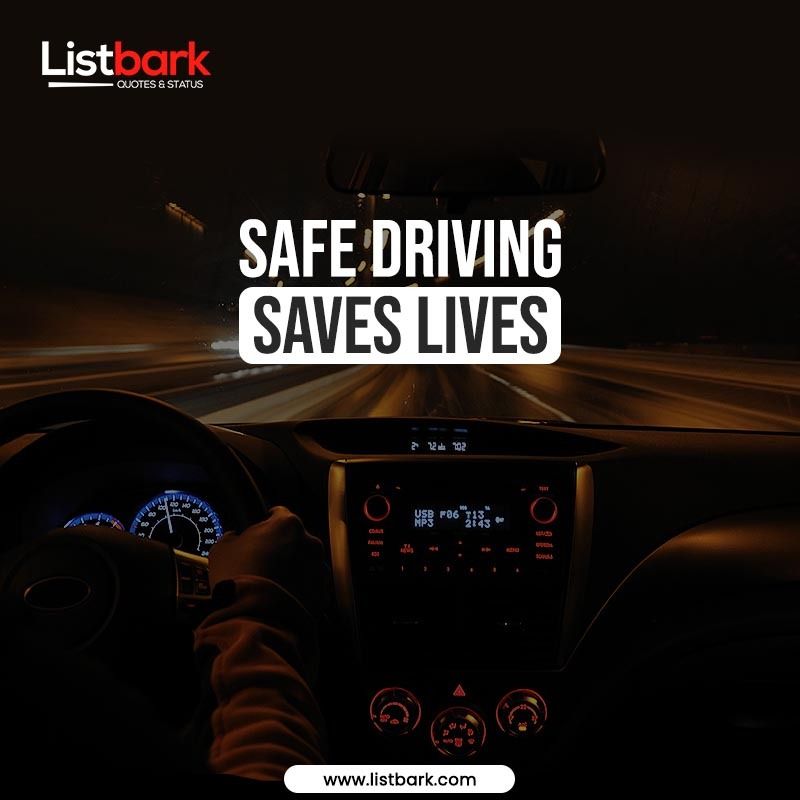 1. Drive, don't fly
2. Stay Alive – Think and Drive.
3. Better Late than Never!
4. Safe Driving, Saves Lives.
5. Night doubles traffic troubles.
6. Do not use cell phone while driving
7. Life don't have Reset button. Drive safe.
8. Short Cuts Cut Shorts your Life
9. Don't cheat with roads
10. Stay Alert, Stay Safe